Focus Thailand
Recharge. Rejuvenate. Restore.
OCTOBER 2016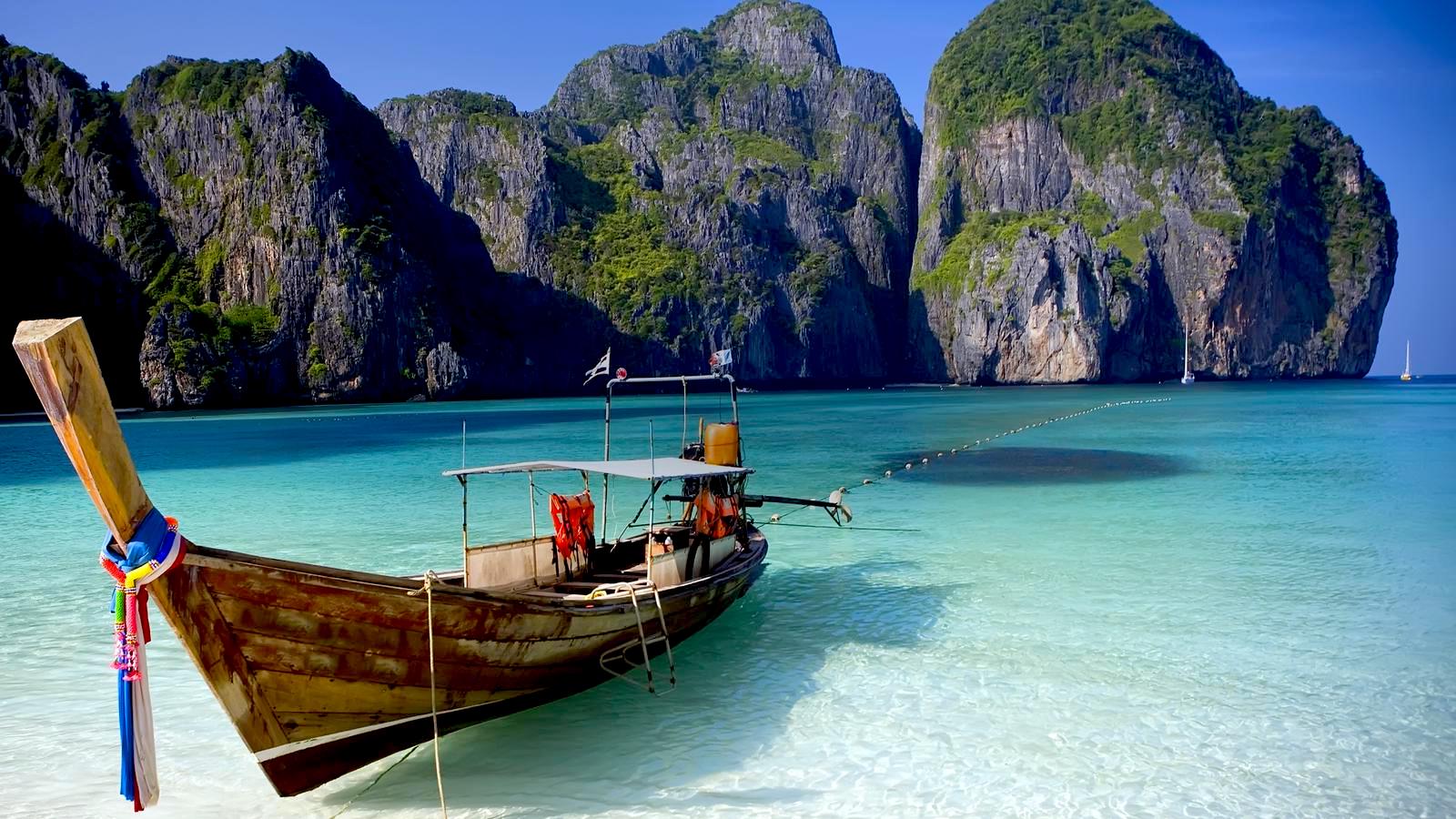 Escape with us to the beaches and cliffs of Thailand. This intimate retreat is set at a luxurious private villa just steps from the beach. Come enjoy the sun, sand, salt water with us, as well as daily yoga practice, meditation, workshops, authentic Thai meals cooked by a private chef, Thai massages, snorkeling, diving, bouldering, and rock climbing.
INTERMEDIATE POWER VINYASA RETREAT IN THAILAND
Escape with us to the beautiful beaches and cliffs of Thailand, where we will be spending 7 days and 6 nights at a luxurious private villa just steps from the beach. Come enjoy the sun, sand, and salt water with us! Join us for daily yoga practice, meditation, and unique workshops designed to grow your practice. Find even more relaxation by taking advantage of a famous Thai massage, snorkelling and diving trip, or a bouldering and climbing excursion. Every night at the villa an authentic Thai meal will be prepared for us by a local private chef.
So what will a typical day look like?
7:30am: 120 min Morning Practice and Meditation
9:30am: Light breakfast
10:00am-5:00pm: Free time for exploring, relaxing, and finding focus
5:00pm: 90min Evening Practice (Yin-Yang class, or workshop)
7:00pm: Dinner prepared by our local private chef
Space is very limited, classes will be small and intimate, with lots of individual attention and opportunity to improve your personal practice.
WHAT'S INCLUDED
Accommodations at the private villa
Light breakfast
Dinner specially prepared by a local private chef
All yoga classes and workshops
A 1 hour Thai or oil massage
Private van and longtail boat transfer to and from the resort to the airport.
Wifi connection in the villa
What's not included
Airfare
Travel Insurance (Medical + Trip Cancellation)
Alcohol
Extra Excursions/Spa Treatments
Lunch, and extra snacks
For full booking terms and conditions please click here.
THE YOGA PRACTICE:
This is an intermediate level retreat, where each morning will begin with an invigorating power vinyasa practice, aiming to both strengthen and open the body. Together we'll move through forward bends and balancing poses; back bends and inversions; twists and arm balances (variations will be given to accommodate different levels). After finding focus in the practice, time will be provided for both pranayama and meditation.
During 2 of our early evening practice sessions, we will hold themed workshops to help you delve deeper into your practice, yin-yang classes will be offered the other 4 evenings.
Of course, all classes and workshops are optional. You are always welcome to sleep in, plan day trips to other nearby islands, or take advantage of other activities on offer!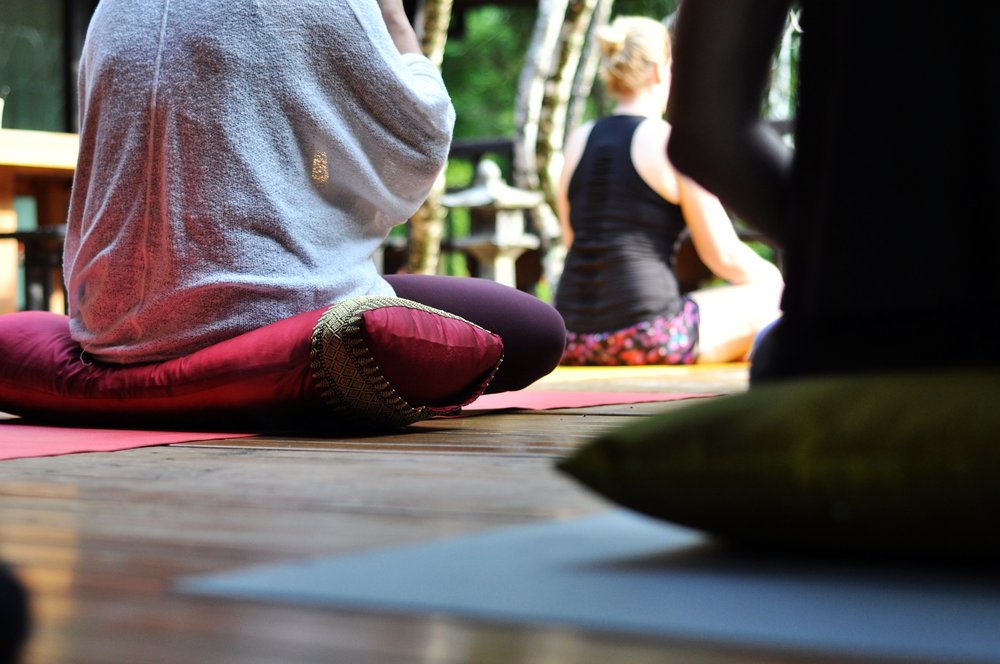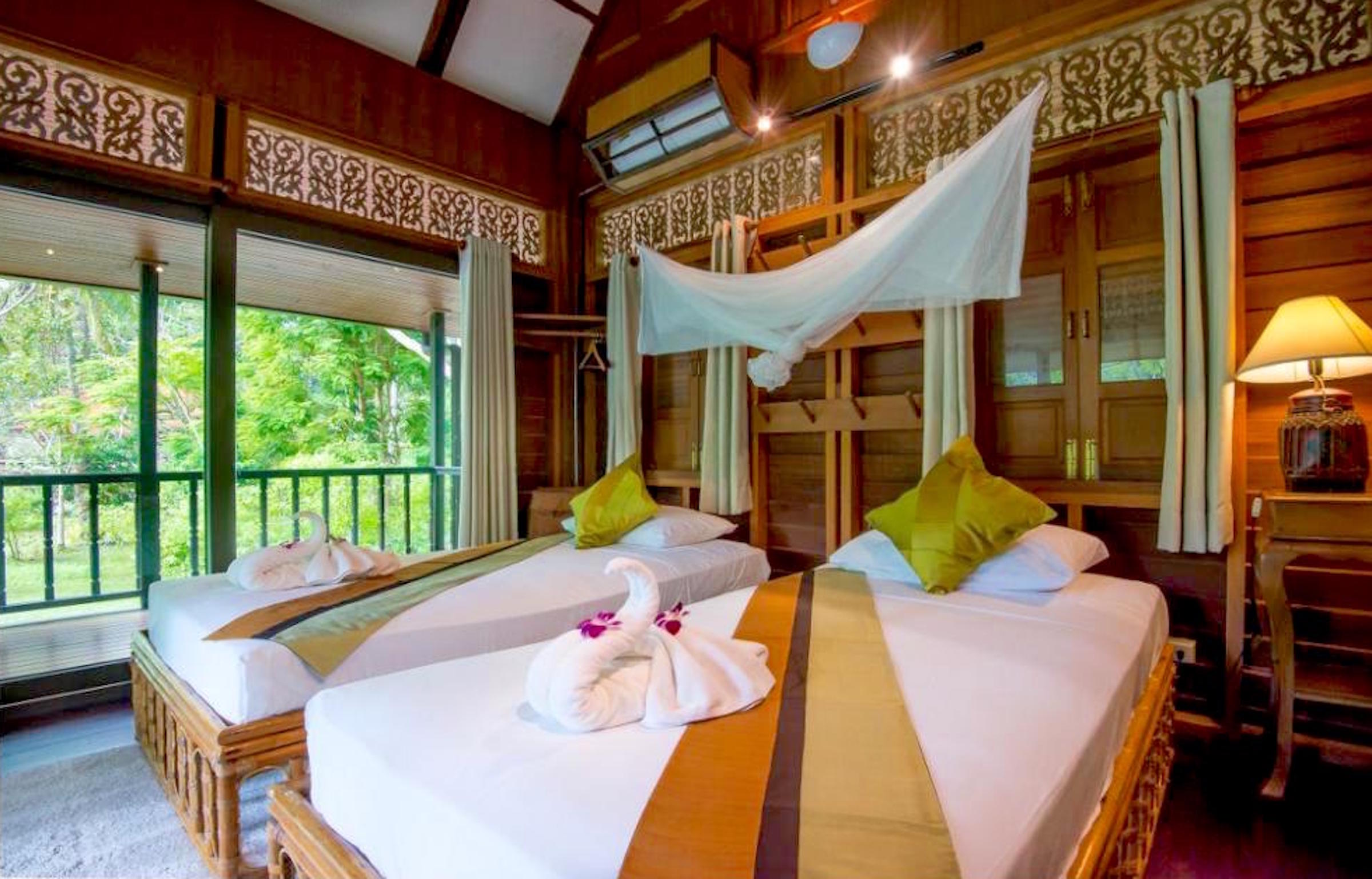 THE BEACH CLUB
Each villa is privately owned. This exclusive community of unique properties is located in prime location. Our luxury villa is a mix of traditional Thai and Asian style with modern amenities. Set amongst lush trees with a view of magnificent cliffs on one side and of the beach 100 metres away on the other. Each bedroom is in it's own wing of the villa, air conditioned, beautifully decorated, ensuite attached. Free wireless internet included for the duration of your stay. Beach bags and chairs provided.
THINGS TO DO
The beach by the club is considered to be one of the most beautiful beaches in the world. Gorgeous, white, soft sand and crystal clear water surrounded by awe-inspiring lime stone cliffs. You can do as much or as little as you like, from massages on the beach, to learning how to scale the surrounding lime stone cliffs and everything in between. Some of the trips that can be booked upon arrival include:
4 Island Boat Tours
Boat trips usually leave in the afternoon and include snorkeling & dinner.
Bicycle Tours
This is a great way to see local life for cycling enthusiasts. Half day and full day customised trips available.
Deep Water Solo (Cliff Jumping)
Day trips can be arranged through local tour companies.
Fishing
Deep-sea big game fishing usually occurs about a 90 minute cruise off the coast and can be booked by either big boat or long-tail boat.
Hong Island Tour by Speedboat
A day trip out to a nearby island that includes swimming and kayaking in their seawater lagoon.
Jungle and Hot Spring Tour
A guided day trip on the mainland to hot springs and inland jungle areas.
Sunset Cruises
Afternoon sunset cruise by Siamese Junk: an afternoon sunset cruise that leaves from the beach, on a beautiful 100 year-old teak junk. Snorkeling & dinner included with a bar on board.
Sea Kayak Trips
Half day and whole day trips possible. About 90 mins away via the mainland. There are sea caves, natural lagoons, mangrove forests to be explored before passing by the tidal forest to observe many species of wildlife. Paddling by kayak is an ideal way to go touring the majestic cliffs.