Focus Vietnam
Hike the forests of Dalat and then lounge on the beaches of Cam Ranh.
October 20th - 27th, 2018
DALAT & CAM RANH, VIETNAM
"First ground yourself in Dalat, the City of Eternal Spring,
and then take time to get pampered at an All-You-Can-Spa Resort in Cam Ranh."
Our next eight-day, seven-night adventure begins in Vietnam's City of Eternal Spring: Dalat. Together, we'll take in the city's interesting history, explore hidden waterfalls, and relax in the solitude of it's pine forests. Our accommodation for 3 nights in Dalat aims to bring you back to bygone years and forgotten times, when a day was spent walking along a grassy knoll or dozing off by a crackling fireplace. The French villas from the 1920s are meticulously preserved and bursting with character. For the final leg of our retreat we'll move from the in-land paradise of Dalat to the beach-side paradise of Cam Ranh. The All-You-Can-Spa Resort that will be our home for 4 nights is modern luxury with all the amenities. Chill out pool side, in your villa suite, or by the ocean in one of the resorts comfy lounge pods! And of course, the city of Nha Trang is only a short shuttle ride away.
Sweat + Refresh Yoga Retreat
Begin your day with a sunrise meditation, followed by an invigorating Vinyasa yoga class. Practice will be tailored to meet the needs of those attending the retreat, with options given for both those seeking advanced asana and those who wish to slow down. As the day heats up, you choose whether to relax poolside or to grab your camera and head out to explore! Every evening, a grounding Yin or Restorative yoga class will soothe and refresh you, so you're ready to wake up and do it all again the next day! Classes will focus on breath-work, alignment that works for your body, and the nurturing of your whole self through a moving meditation. There will also be specialized workshops on two afternoons where we will further explore the practice in detail.
**Our villas have limited space and this will be an intimate retreat, with time for hands on adjustments and questions during practice. Spots are going to fill up quickly, so reserve yours asap.
Part 1 - "The French Villas"
For the first three nights, our home will be one of these stunning French Villas in Dalat. Restored to their former 1920's glory, this small collection of villas on a sprawling private resort will make you feel like you've stepped back in time.
Only a short ride from the city centre, you'll be able to choose between staying on the property or heading into town to explore during the day. Feel like taking a day trip or two? You can arrange hiking tours, mountain biking, cooking classes, etc and make the trip your own.
The Rooms
Each room is unique. From the finishing touches, to the views from the windows, to the stunning bathrooms with clawfoot tubs, you will have a feeling that you're staying in a home, not a hotel. Cozy fireplaces and many places to curl up with a good book!
The Spa
Your stay in Dalat would not be complete without spending some time in the resort's lemongrass-scented spa, enjoying a hot honey ginger tea and trying one of the signature treatments. The spa's treatments are inspired by a traditional Vietnamese, French, Cham and Indhu practices. A select blend of these techniques are expertly used to knead essential pressure points, radiate skin and release the mind of stress. Their ingredients are 100% natural, from homemade tea and massage oils, to the coffee powder and fruit treatments that use the freshest flora from local gardens.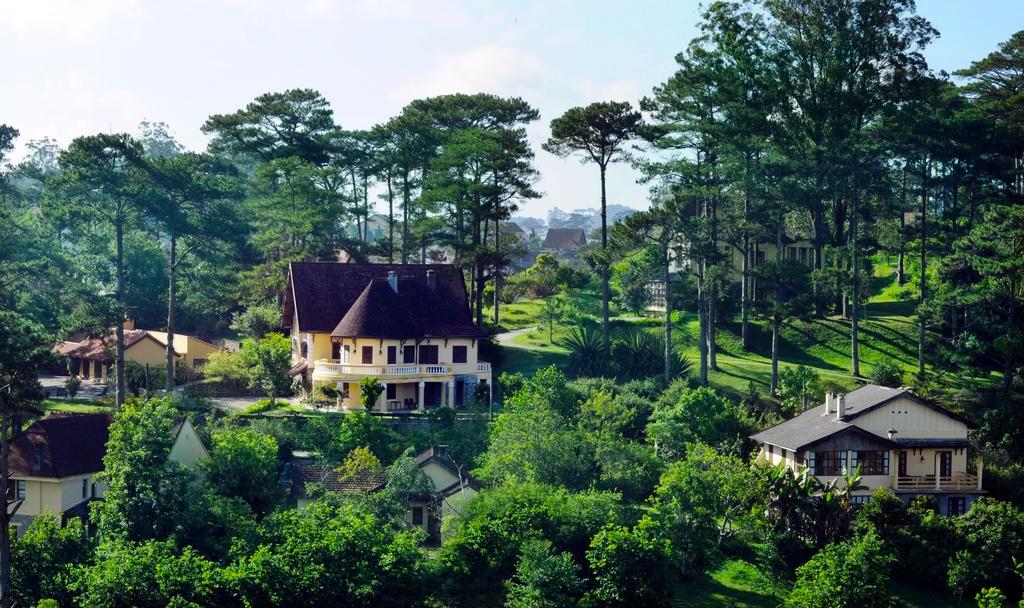 Part 2 - "The All-You-Can-Spa Resort"
For the last four nights, we'll trade in traditional luxury for the modern luxury of a state of the art resort on the beach. Just south of Nha Trang is Cam Ranh, a smaller more intimate city with quieter beaches.
With shuttles to the city, you can choose to either explore or just stay at the resort to take advantage of it's All-You-Can-Spa services. You are guaranteed at least 2 treatments daily, and can book more if they have space!
The Rooms
Garden views, ocean views, and ample space to lounge, these rooms are built to be minimal and yet full of character. The views speak for themselves.
The Spa
What sets this resort apart is its unique all-inclusive spa and wellness concept, offering daily access to massages, facials, body scrubs, body wraps, and decadent beauty treatments – each harnessing the detoxifying properties of local organic herbs and all-natural ingredients. With everything included all you need to think about is what treatment to get and when!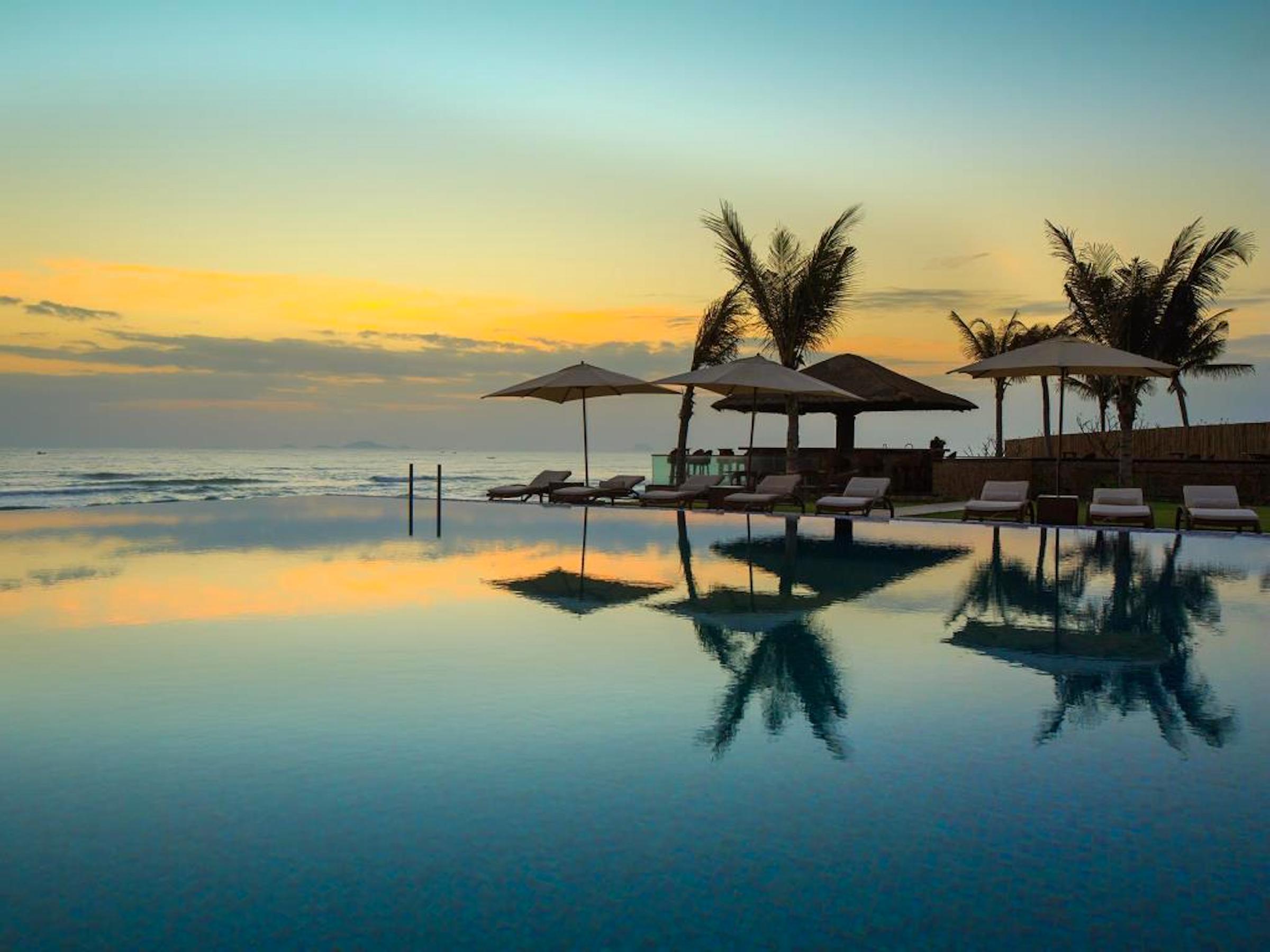 What's Included
3 nights in a French Villa in Dalat

4 nights in a beach-side suite in Cam Ranh

Half board, giving you the option to explore the local cuisine

2 daily yoga practices

Workshops (2) that dive deeper into your practice

All transfers to and from resorts

Spa Treatments in Cam Ranh (Twice Daily Guaranteed)
What's Not Included
Airfare

Travel insurance (medical and trip cancellation)

Snacks (outside of meal times)

Drinks/Alcohol

Spa Treatments in Dalat

Gratuities
For full booking terms and conditions please click here.
**On the full desktop page, the stunning video in the banner is from Oliver Astrologo, highlighting his trip through the entire country of Vietnam. Check out more of his work here.